Since Infinix mobile phones entered in Kenya, they have become a household name everywhere rocking both old and young. The Kenyan smartphones industry has acknowledged that it cannot operate without the existence of Infinix Mobility. This kind of brand has ditched many of already established mobile phone brands in Kenya. Most recently, Infinix Zero carried Kenyans with a storm with its super specifications and durability. The company has grown from just a mere Chinese phone manufacturer to the world recognized brand. Infinix phones are available nationally in all smartphones stores as well as all online stores. One good thing about these devices is their low price backed up with awesome features that gives you the value for your money.
The Infinix brand is one of the popular brands and comes at an affordable price that the young people can raise and acquire one of their own. The good thing about this company is that they manufacture quality mobile phones putting in mind the target market and their buying power. No matter your income, Infinix Company has got all the models of different ranges that will surely match your pocket. On this list, I will highlight different Infinix mobile phones in Kenya regarding specifications and their working in general.
Top Reviews of Infinix Phones in Kenya
Infinix Zero 3
The Infinix Zero 3 falls under the series of Infinix Zero, a flagship cell phone very famous in Kenya. I have to admit that this smartphone is one of its kinds that the company released with super-fast specifications. Packed up with 3GB RAM, this device comes with a strong 2.2 GHz Octa-core processor that makes it have a fast responsiveness.
For all your super images, Infinix Zero 3 has nothing less than 20.7 MP camera something that gives you very amazing memories to remember. Your front image is also important to the company since they made sure that this device carries 5 MP front camera that is supported with LED flash for all conditions photography. Regarding connectivity, the mobile phone has a 4G network, Bluetooth, Wi-Fi, and USB. All these specs can be yours for a very low and affordable price.
Infinix Note 2
One of the selling points of this Infinix Note 2 is the longer lasting battery. Also known as Big 6, this phones has the best camera and the battery that will never disappoint no matter what. So what do you need to understand about it? Well, to begin with, Infinix Note 2 is a phone and a half since it has a RAM of 1GB but the truth is the phone is about 1.5GB. The fact is that the 500MB is taken by the IU that is designed to increase this device performance. With this IU, you should not worry about speed since everything is sorted by this technology to give you a swift response all time.
Are you that person that loves large displays? Infinix mobile phones in Kenya than came to help you. Infinix Note 2 has a plastic body of 6 inches hence the name Big 6. Your two hands can help you operate this elephant phone to have the best experience ever. As I said before, the battery of Infinix phones usually delivers as expected. Imagine a 4040 mAh battery; this is the best battery you will ever come across. You will have the chance to surf the web all day long without getting disconnected. You can wait to have this phone, am sure about it!
Infinix Zero 2
Infinix mobile phones in Kenya continue to enter the market with different selling points always. Now this Infinix Zero 2 came up with the tagline of the speediest phone ever. As a device to behold, it is also recognized as the "Next Hero" by top players in the smartphone industry in Kenya. One important reason for the name was its performance regarding gaming, multitasking among others. I can agree that this phone has proved its name in many different scenarios as far as specifications are concerned.
Infinix Zero 2 is very comfortable to hold since it's also light weighing something close to 150g. And if you are that guy that like overloading your pockets with metallic objects, do not worry about the screen getting scratched since this phone is packed with a Gorilla glass 3 which is an HD AMOILED screen. Enjoy great camera shots with a whopping 13MP for super sharp images. Surely I can recommend this phone to anyone, get it online today!
Infinix Hot 2
Affordability is one word that Infinix mobile company will never forget in their entire business initiative. This device is one great Android smartphone available in Kenya at a very low price but with great specs. Buying Infinix phones in Kenya is one choice that will save you big in many instances. Take an example of its Android Lollipop of 5.1.1 and can be updated to 6.0 Marshmallow shortly.
Despite coming in 5 different colors, 4 of the colors comes with 1GB while the other 1 Gold model is advanced with 2GB of RAM. Additionally, Infinix Hot 2 has a 5 inches screen for clear and big screen plus other fantastic specs like 8 MP back camera, 2 MP front camera, 1.3 GHz MediaTek processor, 16 GB, and it's a dual Sim supported the mobile phone. If you like multitasking, gaming, and above all top-notch performance, then this is the phone for you this 2016. Go out there and get for yourself one from the leading online stored call Kilimall.
Infinix Hot Note Pro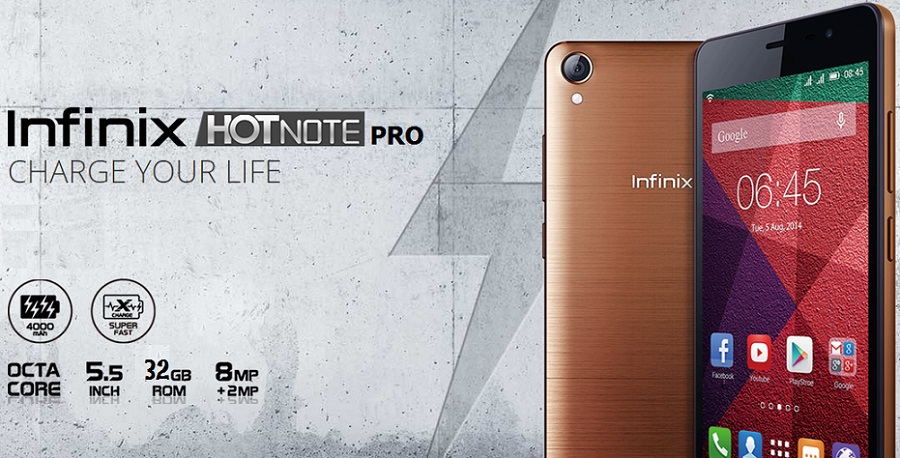 Not only selling big and doing well in the market, Infinix cell phones in Kenya have already gained the full amount of trust among the smartphone fanatics in Kenya. One of the phones that have pushed for this whole trust is the Infinix Hot Note Pro; it resembles the Hot Note phone in many features. The major difference between the two is that this Infinix Hot Note Pro doubles the RAM of the Hot Note. It has an elegant design of 5.5 inches screen that is HD IPS display falling under the most recognized MediaTek MT6592 chipset. Experience the high-speed processor backed up with 2GB RAM and 16GB internal storage.
Also, the phone is 5.1 Android and during all your usage don't forget that you are protected regarding power. The 4,000 mAh battery ensures that you charge your phone in super-fast speed. To buy this Infinix mobile phone in Kenya, you are assured of quality and the money you will pay worth the returns. The price is low that other big brands cannot come near it in any way. In a nutshell, this smartphone has more other amazing features so many to discuss here altogether. Just consider owning this phone today and you will never regret.
Infinix Hot
The name "HOT" has become so familiar to this company in Kenya. However, I know people are asking themselves how hot this mobile phone is. Well, as Infinix mobile phones continue to gain market in Kenya, other brands are also trying their best to come up with devices that will put down Infinix to their knees.
We all understand that competition is healthy in ever business, and this has not scared away this giant company at all. Day by day they are working hard to remain hot just as this phone suggest. That being said, Infinix Hot is a dual phone, and you will need a micro sim size to operate on this gadget. Its processor will make you develop muscles pulls in your finger due to its fast speed that is supported by the 1.3 GHz Quad-core processor. Be assured this device cannot slow your dealings at all.  Infinix mobile phones in Kenya are known for their large internal memory. This Infinix Hot comes with inbuilt 16GB although the internal applications have already occupied about 3GB. If you acquire this phone, trust me that you will have the best a customer can get.
Infinix Zero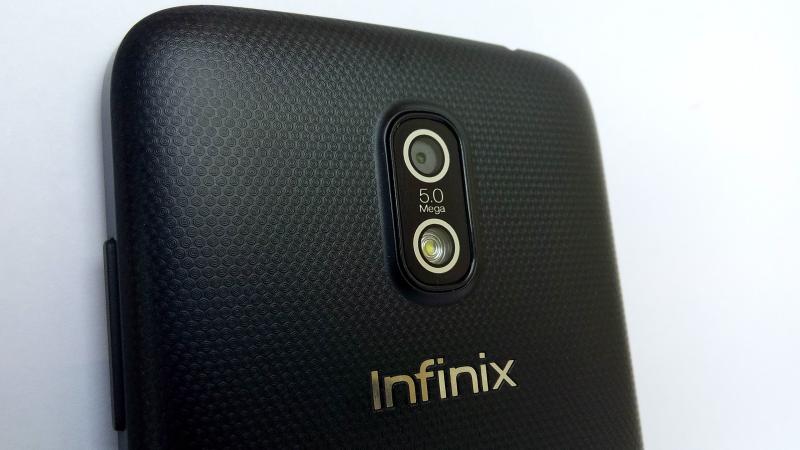 Now Infinix phones can confuse you in seconds. This round you may see "Hot" another moment you will see "Zero" plus other variations. Now to put it clear on this one, there is one for 2GB RAM, 16GB ROM type and another one for 1GB RAM, 8GB ROM all under one name. As we all know, Infinix phones are all plastic unless they change in future. This Infinix Zero comes in a plastic body all through with Gorilla Glass 3 packed up with metallic flame making its appearance perfect to complete your style in an amazing way.
The camera is both 13MP and 2MP front facing the camera with an LED flash for your night and low light image capturing sessions. Another unique feature is the non-removable battery of 1920mAh that if you are a heavy user, you are assured of a non-stop usage of about 7 to 9 hours per day. It's a phone that you can't stand living without. Buy one today.
Conclusion
From my experience, I can stand to be challenged for saying that Infinix mobile phone in Kenya have taken over the smartphone industry. I can additionally add that they are the "hottest," if you cannot afford the big brands like Samsung, Blackberry, Nokia, Apple, etc. this is the brand to follow. I am not ashamed to say that this type of brand is a household name that stands to serve everyone from all walks of life. Let's give credit where it due!